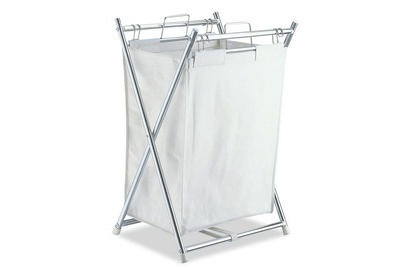 Great for bedroom closets, bathrooms, laundry rooms, and more.
Sturdy metal frame folds flat for compact storage.
Large cotton bag lifts out easily for portability.
Accommodates two loads at a time.
Comfortable fabric carrying handles.
Good looking silver finish.
Plastic leg caps protect floors.
Super easy assembly and just unfold to set up.
Bag lifts out of frame so it is easy to take your laundry anywhere.
Size:18.75"W x 17.25"D x 29"H
Related Products